Questions about a Marketplace program? Reach out to Marketplace Coordinator, Jed Sass, at jsass@burlingtonvt.gov.
Artists in the Alley
Are you a fine artist looking to reach a wider audience? The Artists in the Alley program was created to give local fine artists a platform to reach the diverse and engaging audience on the Marketplace. Each year, 3-5 artists are selected to vend their original work in the heavily trafficked Firehouse Alleyway (located between City Hall and the Burlington City Arts Center), and the Marketplace Alleyway (located between Church Street and the Marketplace Parking Garage). This program is open to painters, photographers, printmakers, illustrators, and sculptors.
If accepted, a license to vend is $100 and expires May 1st of the following year.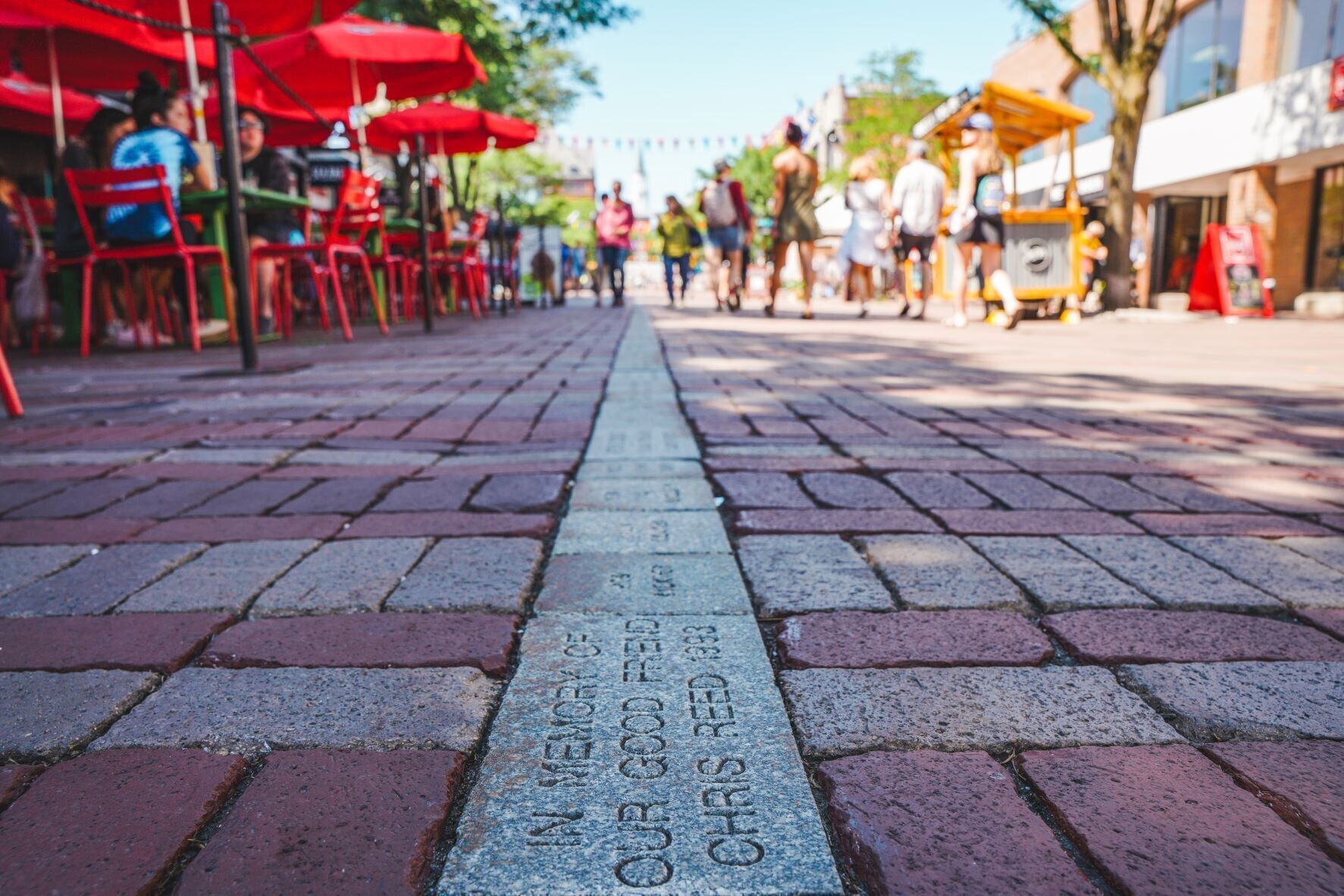 Granite Blocks
Everyone has a special moment or memorable story that takes place on the Marketplace. Commemorate your time here and leave your mark on the Marketplace with an engraved granite block. Granite blocks run the length of the Marketplace and are the perfect, unique gift for births, weddings, anniversaries, graduation, and remembrances.
Production time is approximately 8 weeks from the time of order. Due to weather, granite blocks are installed between May 15 and October 15 of each year. We will do our best to accommodate your location requests, but we cannot promise or guarantee blocks will be placed in a particular location.
Host an Event
Looking to host an event, parade, rally, or vigil in the heart of Burlington? Apply for a Marketplace event permit! Join the roster of iconic Burlington events on the brick such as Festival of Fools, Jazz Fest, and the Vermont City Marathon. All events will have direct support from the Marketplace staff. The Marketplace can accommodate events of all sizes and electricity is available upon request.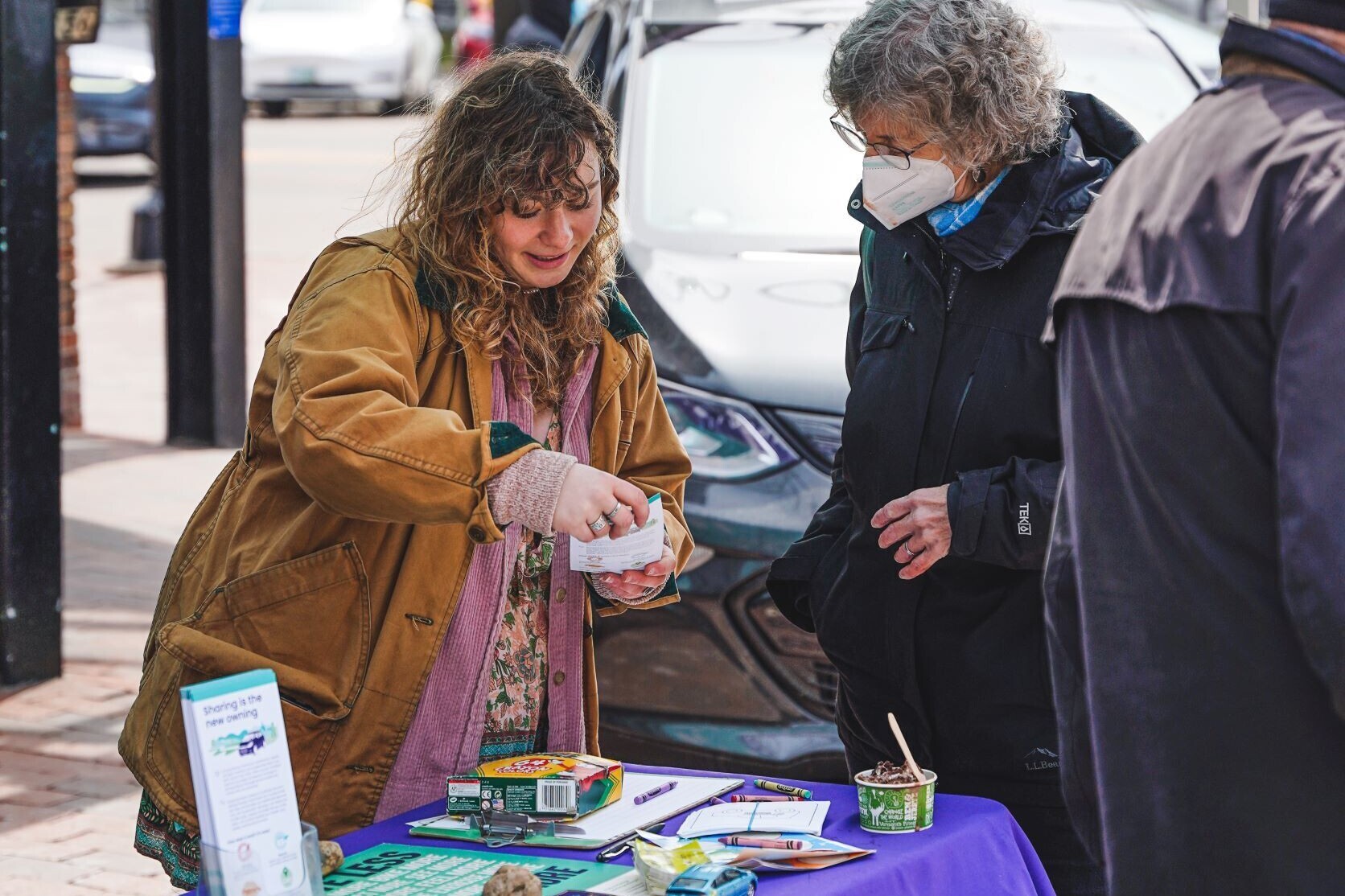 Non-Profit Tabling
Mission awareness for your non-profit work is essential to raising donations and participation. Reach a wider audience for your organization with a non-profit tabling license on the Marketplace. Tabling is open to non-profit organizations only and is intended for the purpose of promotion, disseminating information, and/or receiving donations. The sale of goods and/or services (this includes but is not limited to raffle tickets, t-shirts, food, beverages, water, etc) is not permitted. Sale of newspapers and literature is permitted.
Non-profit tabling on the Marketplace is a free program.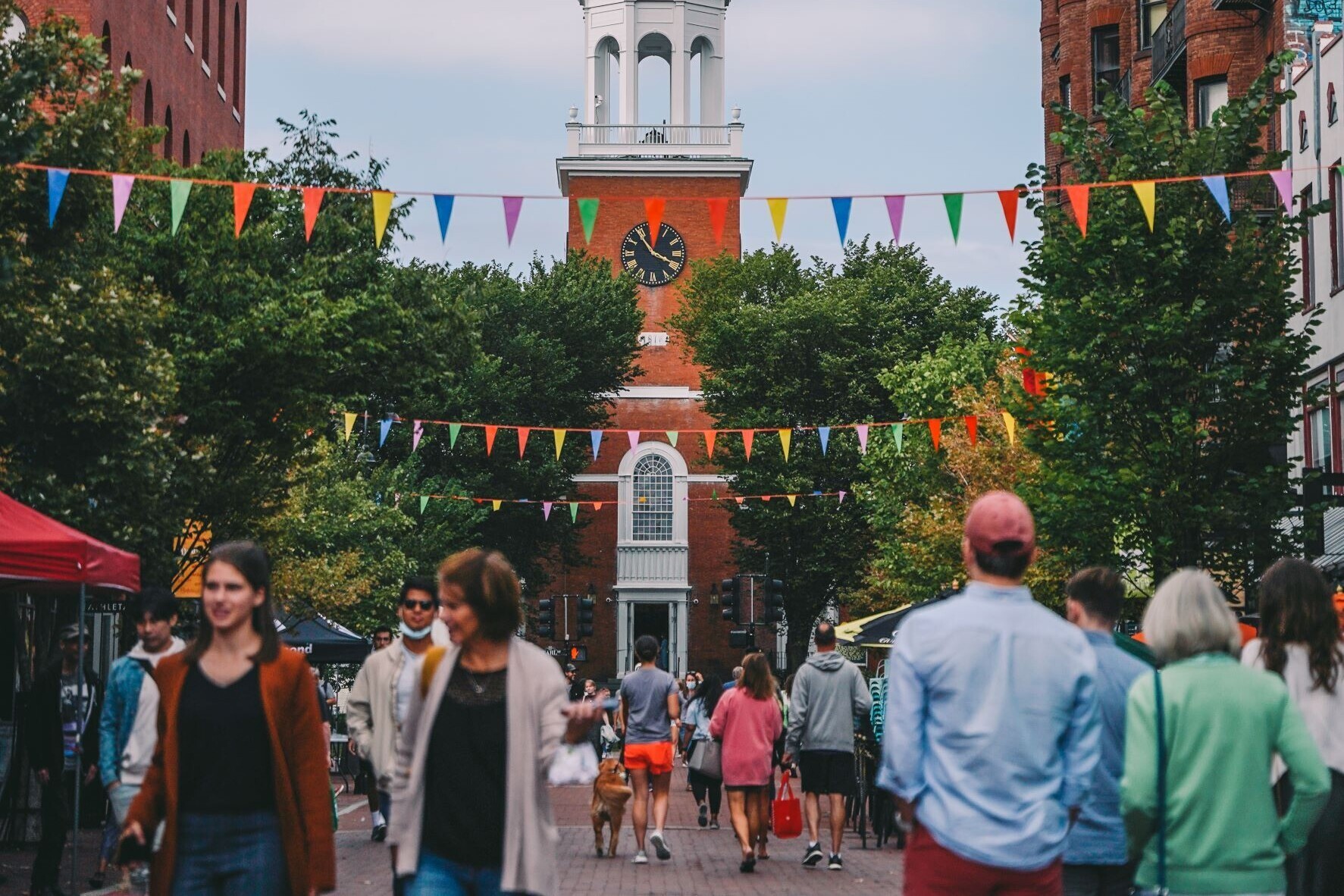 Obstruction Permits
Planning to revamp your storefront? Any work that will occur in and obstruct the pedestrian right-of-way requires permitting to do so. An obstruction permit for work within the Church Street Marketplace must be reviewed by Marketplace staff and is $25 per day. A permit shall not exceed 30 days. Businesses must apply for a new permit if work continues beyond 30 days.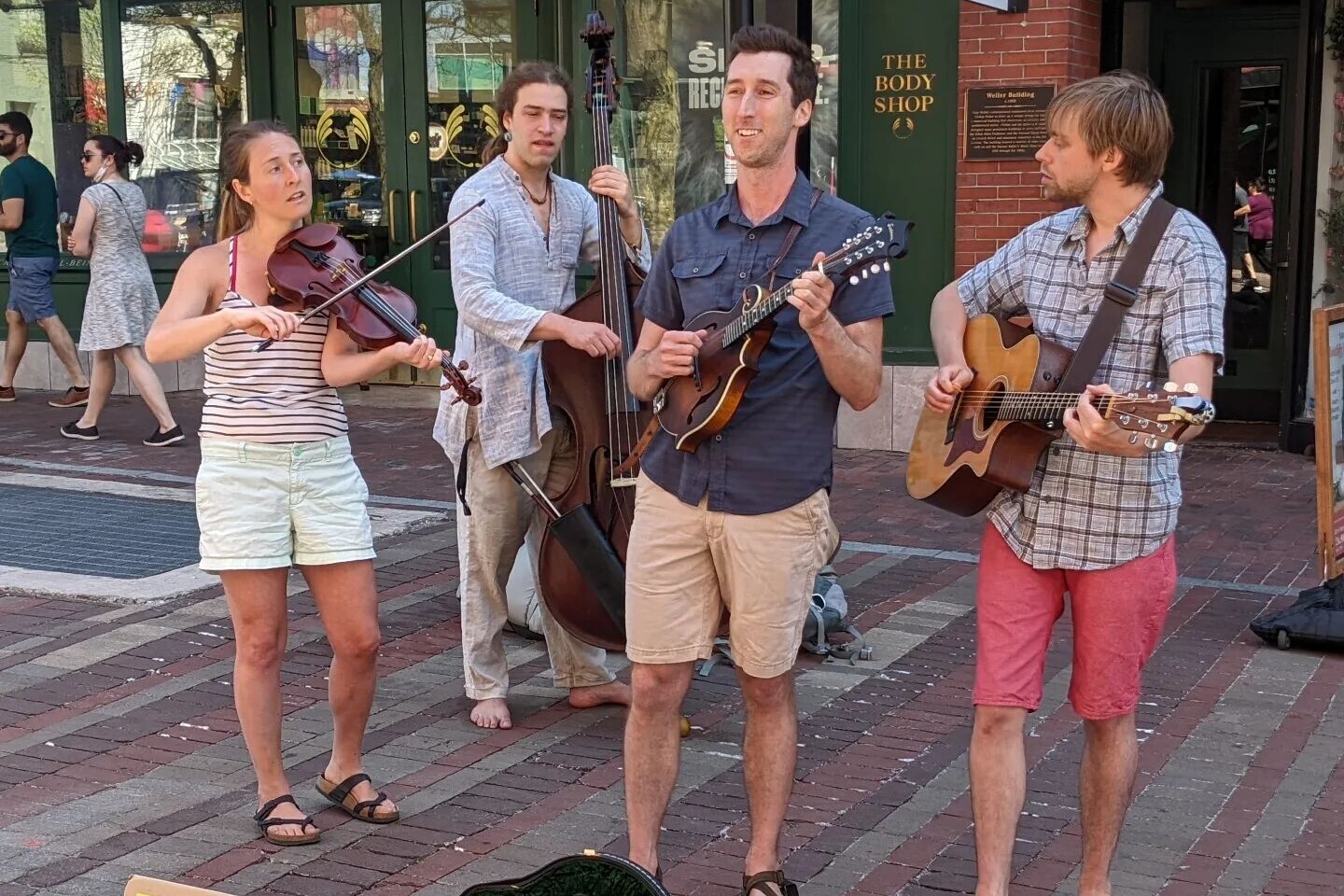 Street Entertainers
Looking to busk in Downtown Burlington? This application is for a Street Entertainment License on the Church Street Marketplace for 2023 is now open.
The Marketplace Street Entertainers are a beloved addition to the community. Discovering magicians, enjoying acoustic music, and being amazed by acrobats is a unique joy of the Marketplace experience made possible by our Entertainers. Bring your act to the street with a Marketplace Street Entertainer license. All entertainers, including those returning, must apply each year with a video submission of their act. Once approved, a fee for your annual background check will be requested. This fee does not apply to Youth performers (under 18 years old).
All Street Entertainment licenses are valid until the end of the calendar year, December 31st. Electric hookup is not permitted.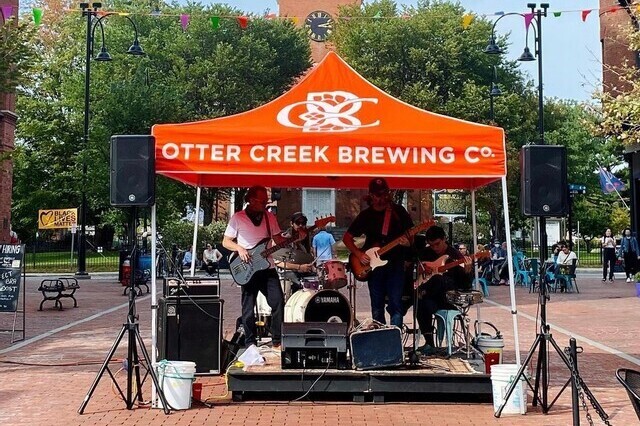 Marketing on the Marketplace
Bring your brand to the heart of Burlington, VT. Whether you'd like to display banners across the street or host a street-wide event, there is a brand activation opportunity fit for your business on the Marketplace.
Brand activations include consulting and support from the Marketplace Staff. Some clients of this service have included Jet Blue, the DTV Road Show, and the Boston Celtics.
The Marketplace will provide power and all necessary permitting. For fee structure and further information, please contact Samantha McGinnis smcginnis@burlingtonvt.gov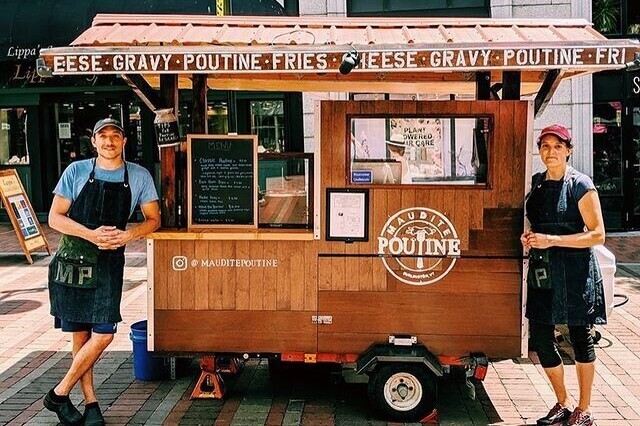 Cart Vendor Program
The Church Street Marketplace Cart Vendor Application for the 23-24 season will open in February. More details to follow.
The Marketplace Cart Vendor program is a long-standing tradition that has seen young entrepreneurs blossom from "just an idea" to brick and mortar restaurant owners year after year (Skinny Pancake, Hong's Dumplings, and Shinjuku Station to name a few!)?
The program is a unique opportunity for creative entrepreneurs and businesses to operate a mobile food and/or retail cart on the iconic Church Street Marketplace with access to our 1.5 million annual visitors affordably and with support from the Marketplace team. The Marketplace cart vendors bring a creative, approachable, and invigorating vibe to the heart of downtown Burlington.