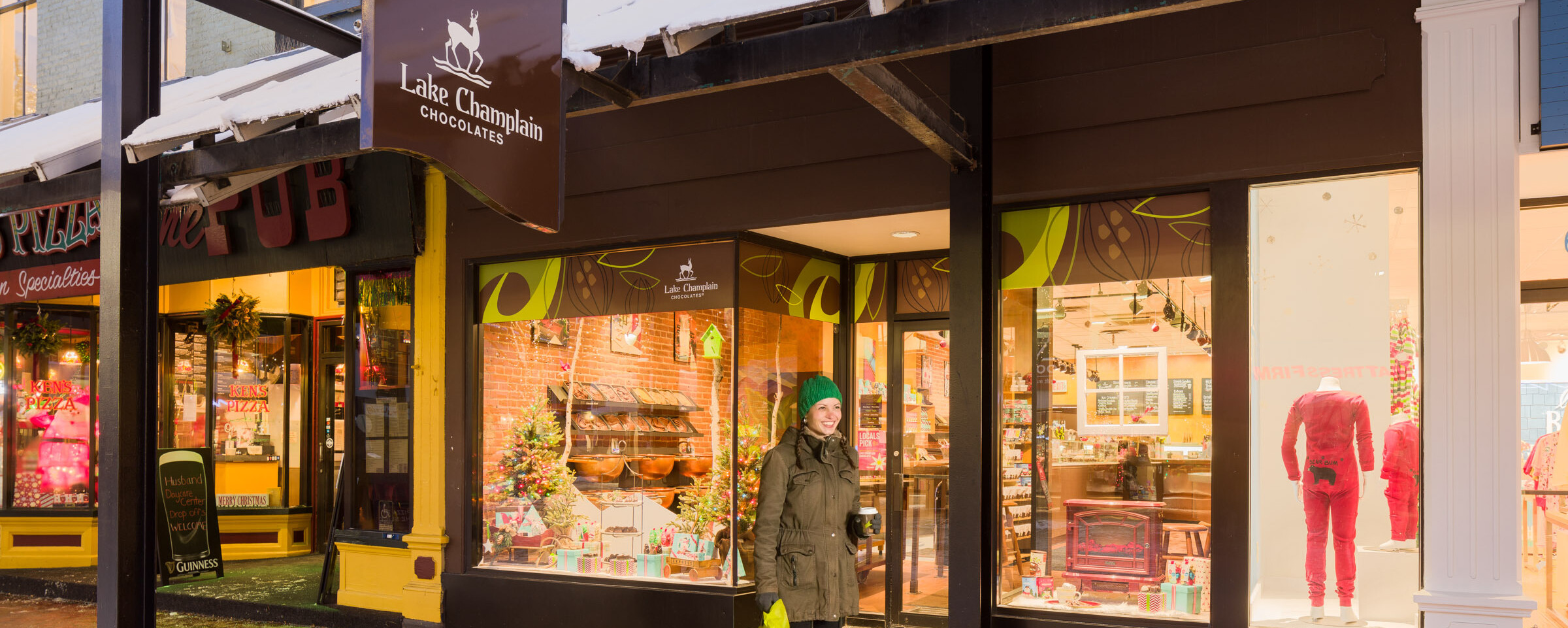 Lake Champlain Chocolates
Unforgettable handcrafted chocolates that capture the essence of Vermont, the tradition of making fine chocolate, and the pride that goes into each bite. Crafted in small batches from the finest quality chocolate and select natural ingredients including local Vermont cream, sweet butter, maple syrup, and honey.

The perfect spot to duck in from the cold and enjoy a hot chocolate while holiday shopping or cool off with an ice cream on our patio during the summer months. No matter the season, treat yourself with something sweet and soak in the sights and sounds of downtown Burlington.
Locally Owned
Doors Open
Food & Grocery
Ice Cream and Treats
Specialty
Takeout
Outdoor Dining
Dine In
65 Church Street
Burlington, Vermont 05401
Tuesday:
11:00 am-7:00 pm
Wednesday:
11:00 am-7:00 pm
Thursday:
11:00 am-7:00 pm
Saturday:
11:00 am-9:00 pm