Marketplace Jewelry Guide
Shopping for jewelry can sometimes be stressful, but not when you know the right stores. At the Marketplace, we've got you covered with various jewelry stores that will make your shopping experience a breeze. So check out these Marketplace stores to find the perfect piece for you or your loved one!
Von Bargen's Fine Diamonds & Jewelry
Von Bargen's has fine Jewelry and exceptional service. Von Bargen's will guide you to your perfect fit when looking for engagement rings, earrings, and necklaces. Von Bargen specializes in featuring unique in-house designers that create contemporary individual pieces. Their loyal customers keep coming back for quality service and gemstone expertise. So check out 131 Church Street for the jewelry experience of a lifetime. Click the button below for updated store hours!
Zinnia
There's something for every style and every price point at Zinnia. They have great options for local and US-made jewelry in every price range with a wide range of styles. It's hard to leave the store empty-handed! A great place to get gifts for loved ones and yourself. Go stop by at 57 Church Street every day of the week. Check out the button below for updated store hours!
Designers' Circle Jewelers
Designer's Circle Jewelers has unique fine jewelry pieces customizable to any individual's style. In addition, they specialize in repairing jewelry of all types at a fast and convenient time. Need a ring resized? This is your place! Designers' Circle Jewelers also carries vintage and antique pieces from estate sales across the country. It is a great place to go if you want novel pieces that will last a lifetime! Make sure to stop by at 52b Church Street. Check out the button below for Designers' Circle Jewelers' updated store hours!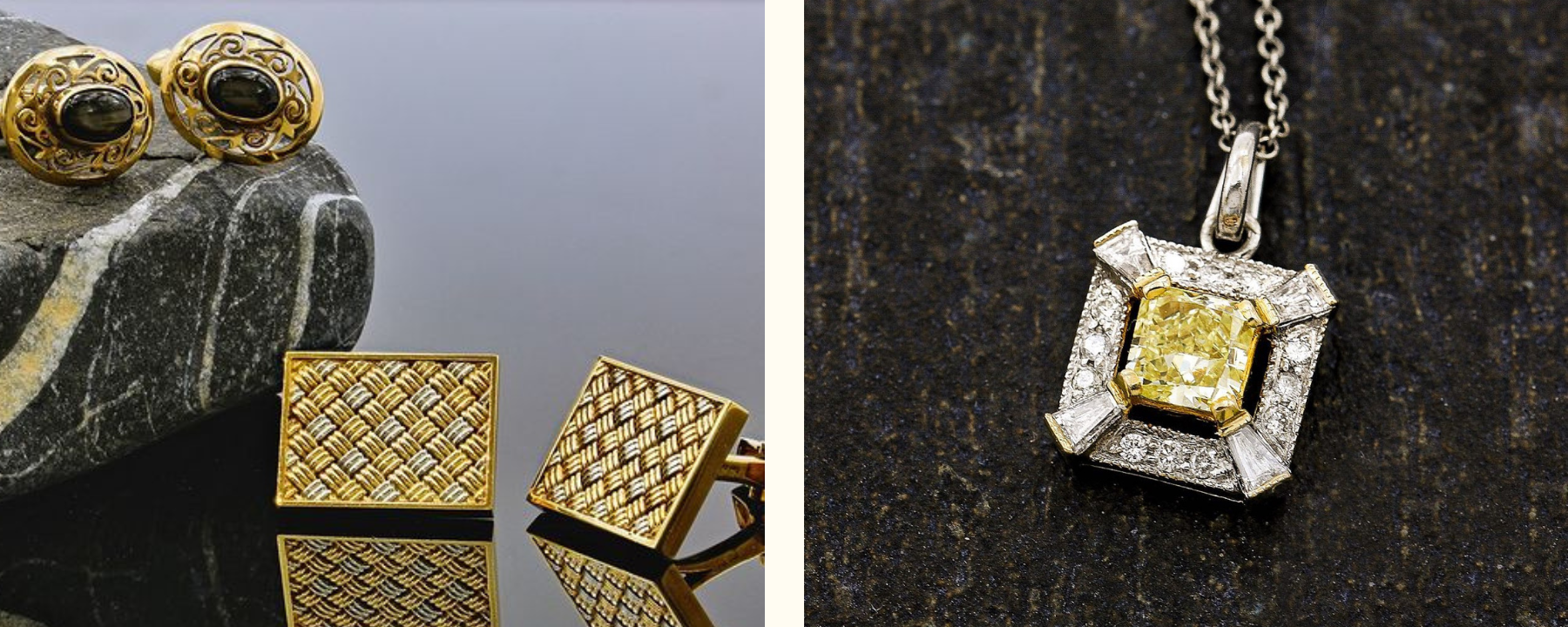 Lippa's Jewelers
Are you looking for a diamond for that special someone? Then Lippa's is the place for you. Lippa's staff takes special care in helping customers pick the perfect piece for their needs. They also guide you through the process of all your fine jewelry needs so you can feel completely comfortable. Last but certainly not least, they carry estate sale vintage pieces that are unique and memorable. Visit Lippa's at 112 Church Street today, and click the button below for updated store hours!
Karlise Fine Jewelers

A Marketplace staple, Karlise Fine Jewelers, is a long-time family-run business built on long-standing customer loyalty. Karlise Fine Jewelers sources diamonds far and wide to give their customers a great experience while curating their dream engagement rings. P.s. They also have the cutest shop dog that will brighten up any day. Karlise Fine Jewelers is located at 78 Church Street. Click the button down below for updated store hours!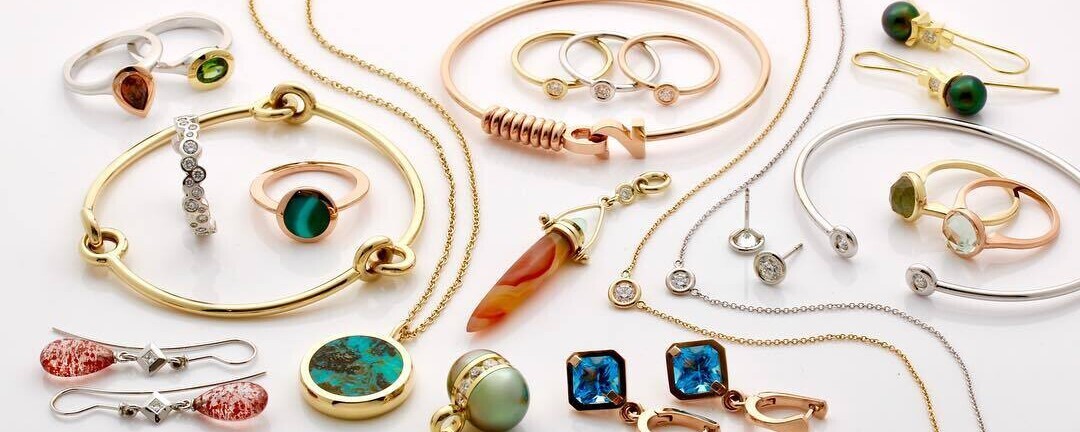 Raintree Jewelry
Raintree Jewelry is the place to go for handmade fine jewelry with timeless beauty. The color of these pieces is exceptional, and they have won many awards for their unique designs. Walking into 101 Church Street, customers are met with a warm, inviting atmosphere that makes jewelry shopping a calming experience. Their customers love the ever-changing unique jewelry collections that have pieces for everyone. For updated store hours, click the button below!
Now that you are up to date on all the fabulous jewelry options on the street, it's time to explore even more of the fantastic retailers Church Street Marketplace has to offer! In addition, the Marketplace retailers have clothes, shoes, kitchen gadgets, home decor, and more! Click the button below to view all the amazing shopping options for Church Street Marketplace!