Essential Kitchen Gadgets
Do you need a zester but don't have time to wait for it to be delivered? Did you buy a new spatula but are unsure if you can use it on your cast iron pan? Then the Marketplace is for you. Church Street is a hub for all your essentials, so you can grab them and go. The businesses below have any things kitchen gadgets you need to help you conquer your culinary dreams!
Kiss The Cook
Kiss the Cook is a home cook's haven - a store entirely dedicated to the art of cooking. They've got everything from state-of-the-art equipment to beginner essentials. Kiss the Cook also has knowledgeable staff happy to help answer all your questions. If you're getting married, they have a wedding registry, too! After shopping at this store, you really will want to kiss the Cook. Visit them at 72 Church Street and check the button below for updated hours.
Homeport
This store has everything, literally everything. But, amid everything, they have a solid culinary section. Whether you are looking for a dinosaur-shaped taco holder or a new set of pans, Homeport has a little bit of anything you need. We especially love their unique selection of ceramic mugs and dishes. Homeport cares about the quality of the products they supply, so each department manager handpicks the items in stock. So give them a visit at 52 Church Street and for updated hours, click the button below!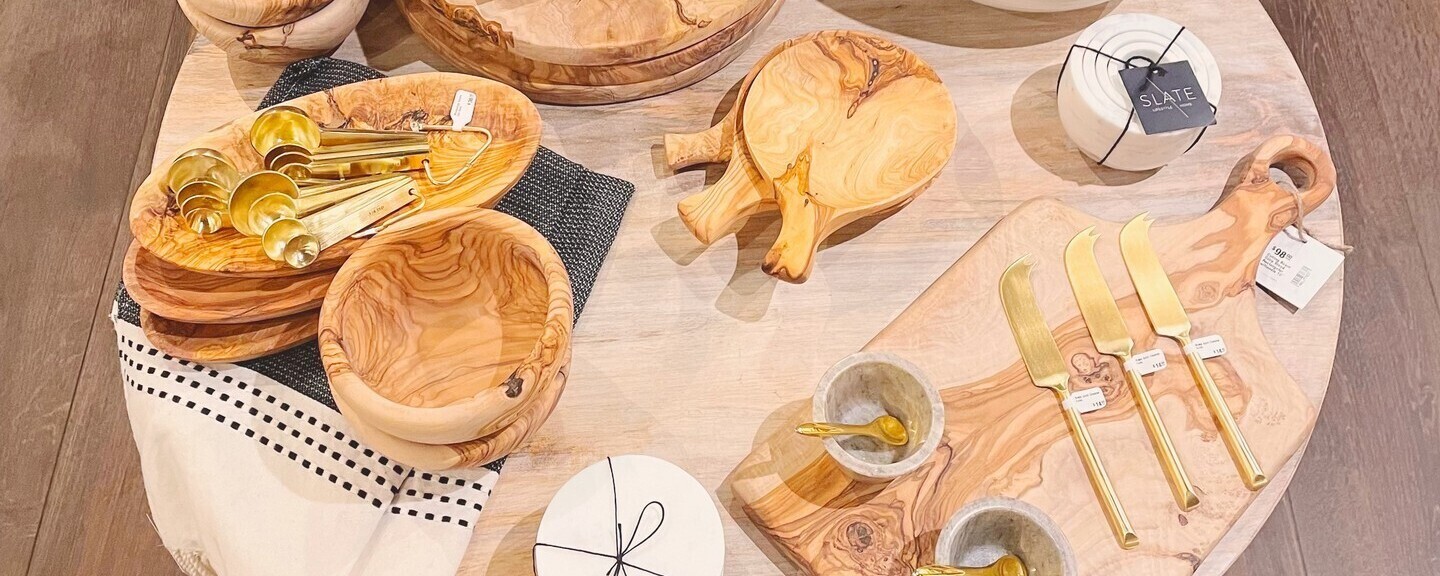 Slate
SLATE has curated a selection of modern, timeless pieces focusing on quality and craftsmanship. Their calming neutrals make a space feel relaxed and inviting. Their kitchen section is no exception, with organic organizing tubs, artisanal house cleaners, and gourmet food sections that make the kitchen of your dream that much closer to reality. Our favorite is their sleek serving ware that will elevate any dinner party. Stop by 89 Church Street and click the button below to stay updated on store hours!
Now that you know where to shop for the best kitchen goodies, it's time to see what else the Church Street Marketplace offers! Click the button below to see a complete list of all the Marketplace's retailers.