24 Hours on the Marketplace
Joining us a day on the day on the Marketplace? There's something to do any time of day with food, fun, shopping, art exhibits, wellness studios, and more all in our four blocks.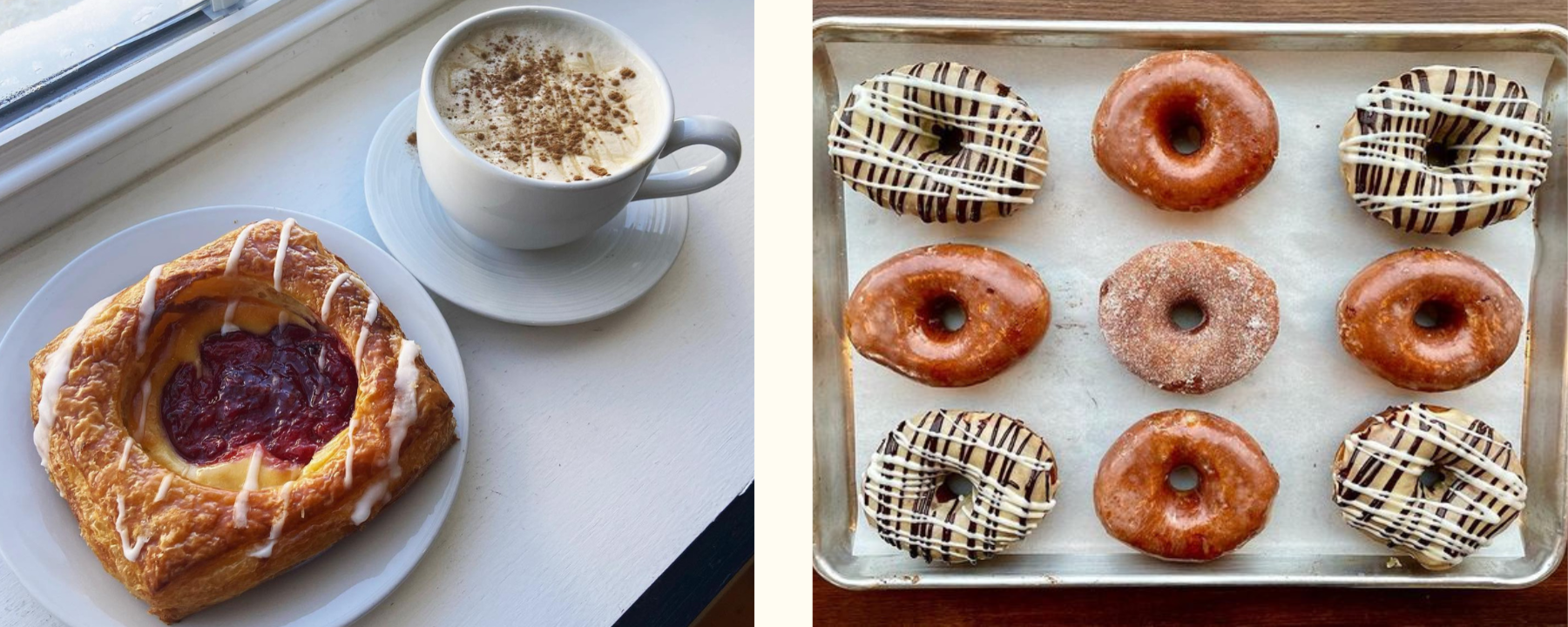 Morning Coffee
Coffee is an essential element of our morning routine. Start your Marketplace adventure by stopping at one of our excellent coffee shops.
If you're looking for an on-the-go breakfast with your cup of joe, Black Cap is the place for you. They have delicious coffee, fresh pastries, and a wide sandwich selection for breakfast and lunch featuring farm-to-table ingredients. We recommend checking out the snickers latte when you stop in!
Need morning inspiration? Cosmic Grind is an "out of this world" coffee shop with floor-to-ceiling galaxy murals. The aroma wafting through this space is heavenly, too! Try adding some CBD oil to your order if you're looking for a calming start to the day. Plus, they are dog friendly!
Kru Coffee is a lively local coffee shop with unique latte flavors, a wonderful in-house bakery, and breakfast sandwiches. A great place to work and meet up with friends. Make sure to try their Cardi Bee latte and thank us later.

Click the button below for more great coffee and breakfast places on the Marketplace!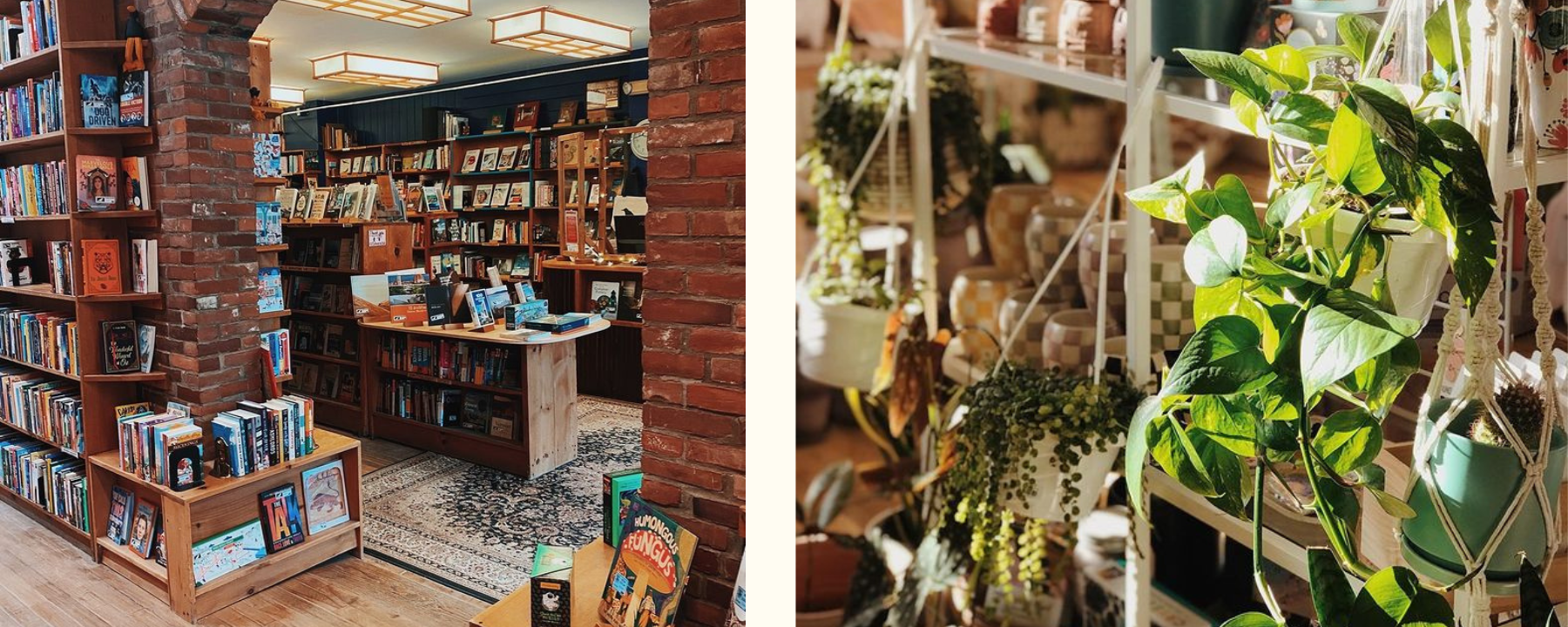 Shopping
Did someone say shopping? With coffee in hand, it's time to explore the wide variety of shops on the Marketplace.
Golden Hour Gift Co. is a cute little gift shop, that has something for everyone. They stock trinkets from local artists, plants, and home décor. Gift-giving has never been easier!
Crow Book Shop is a quaint bookstore with a wide selection of new and used books. It's easy to spend the day curled up in one of their reading nooks deliberating your next great read. Make sure to check out their "Staff Picks" for top-quality recommendations!
Are you looking to venture out into the beautiful Vermont greenery but aren't sure what to wear? Outdoor Gear Exchange is a local staple that sells outdoor clothing and gear. Check out their consignment section in the basement for seriously good deals on name-brand pieces. They have everything you need for your outdoor adventures!
The Marketplace has 50+ other fabulous retailers on the street for all your shopping needs! Check out a complete list of all of our retailers below.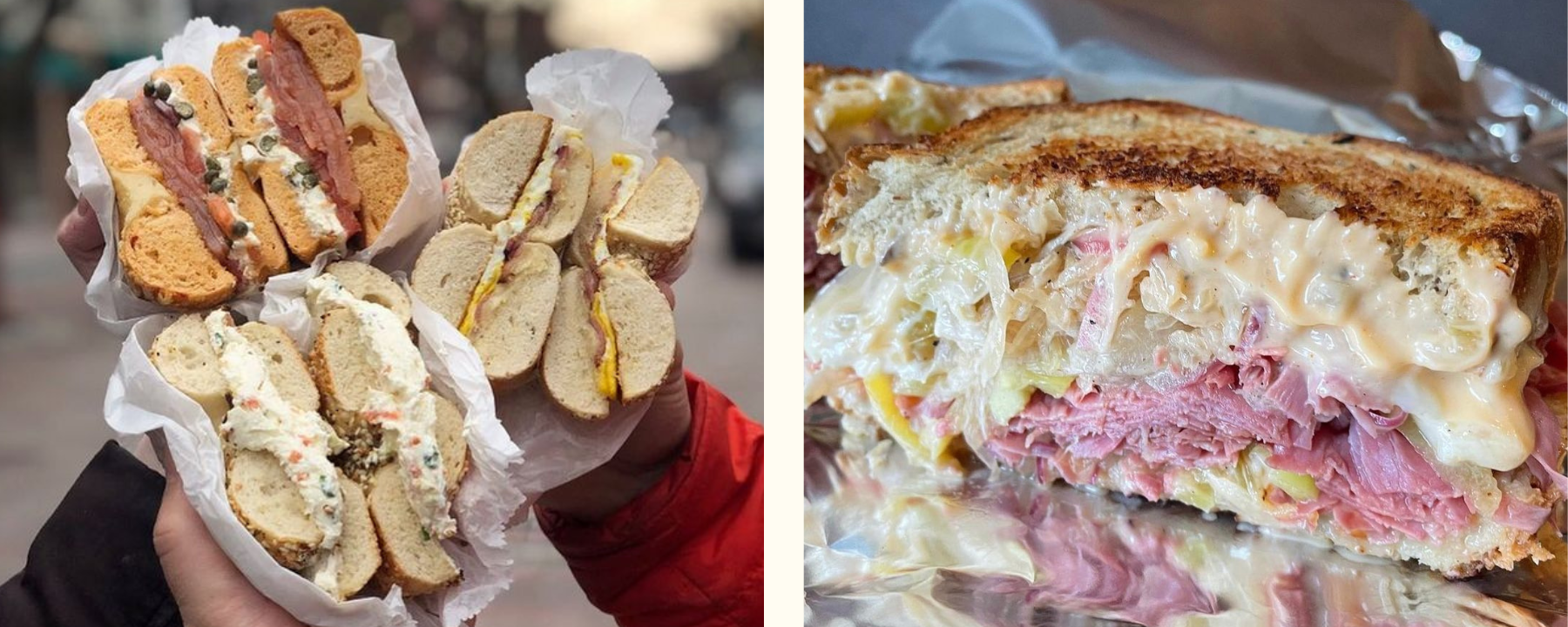 Lunch
After all that shopping, it's time to replenish with a lunch break. Even though lunch is usually overlooked, the Marketplace's dining options will have you excited for your midday meal.
Freshly made sandwiches, soups, and salads, with top-quality ingredients, what could be better? Top of the Block Sandwich Shoppe is a great place to stop for a quick lunch. We recommend the "Total Meltdown" for a hearty lunch that'll keep you full for hours.
Burlington Bagel Bakery has delicious bagel sandwiches that are perfect for lunch on the go. Check out their $6 soup and buttered bagel combo; one of the best lunch deals in town!
Who doesn't love a good Poke Bowl? At PokeWorks, they have it all with loads of variety to make your bowl your way. In the summer, grab some friends and soak up the sun while lunching on their outdoor patio seating.
Check out more fantastic Marketplace dining options with the button below!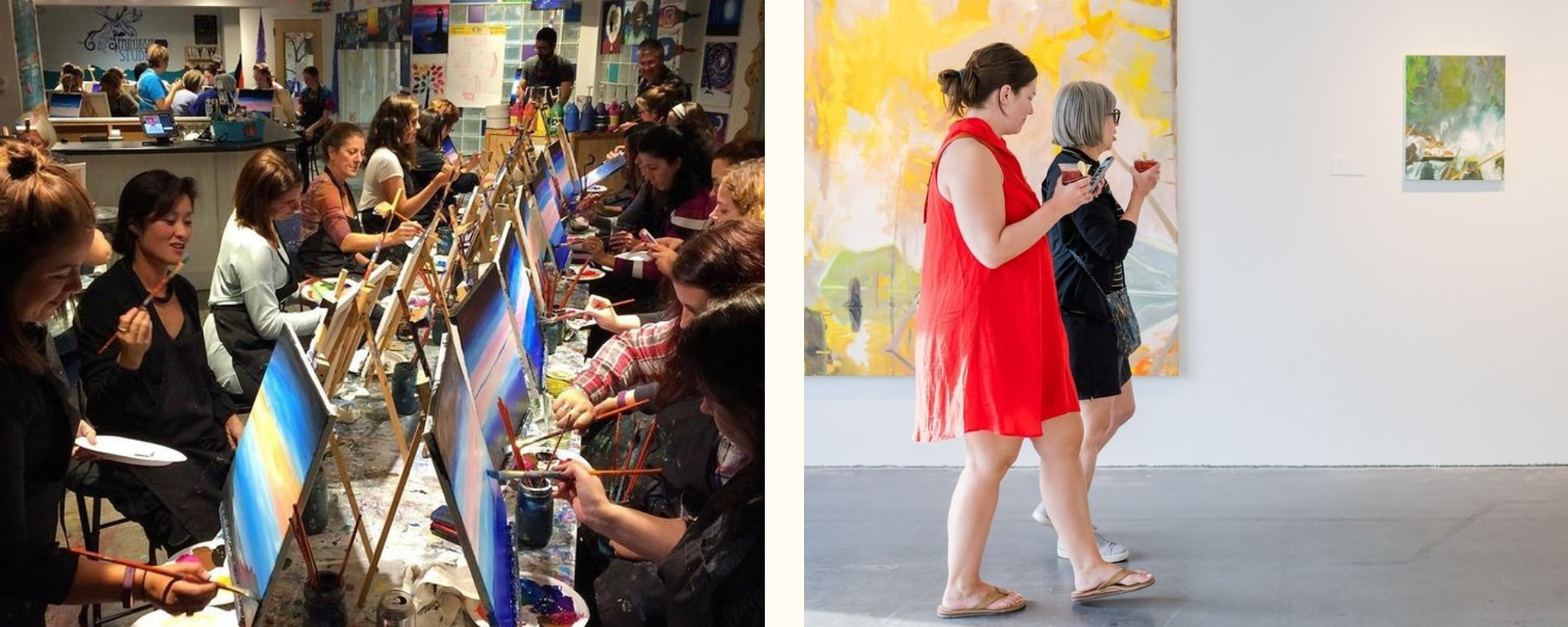 Experience
Next up, experiences! Let the brick road lead you to your next adventure. Visit Burlington City Arts Center, a free art gallery for the public to enjoy. It's a lovely space to peruse and learn more about arts and culture.
Are you feeling artistic? Burlington Paint & Sip is the place for a group hangout! Relax, grab a drink, and enjoy the instructor-led classes that make you feel like a real-life Bob Ross. A fun experience for any day of the week.
For evening entertainment, Ri Ra is an authentic Irish local pub with a lively atmosphere with loads of fun, food, and drinks. Ri Ra puts on a ton of events; our favorite is their trivia night! An inviting place to make new friends and experiences, what more could you want on a night out?
Make sure to stay up to date with our calendar for seasonal events and activities for all ages!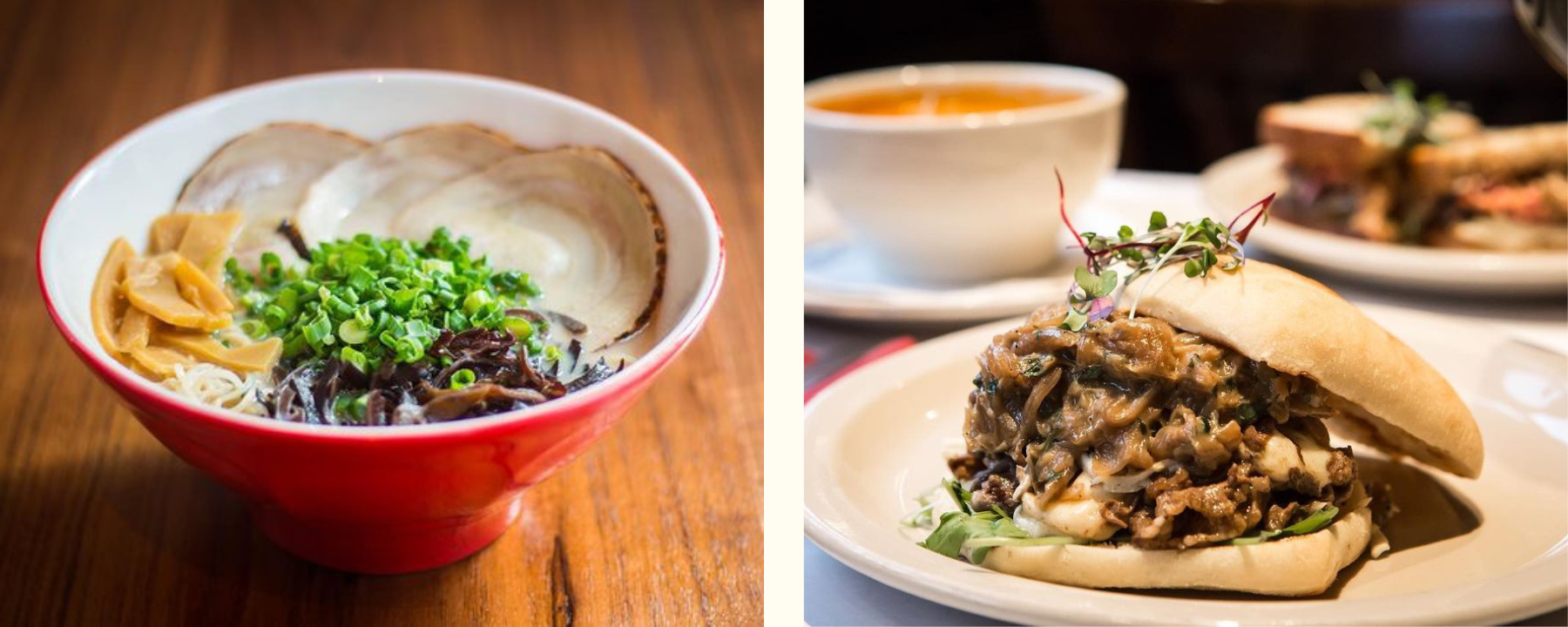 Dinner
To cap the night off after a full day of roaming the Marketplace, it's time for dinner. If you're feeling like some American comfort food, Halvorson's Upstreet Cafe is the place to go. It has an inviting atmosphere for the whole family to enjoy, a must-stop for dinner. If you're here in the summer, they often have live music!
Leunig's Bistro is one of the oldest continually operating businesses on the Marketplace, and we can see why. Their delicious French cuisine is timeless and keeps its customers coming back for more—a lovely place for a nice dinner on Church Street.
Gaku Ramen is a casual, trendy restaurant with authentic Japanese ramen noodle soups, small plates, and rice bowls. With friendly staff and an inviting atmosphere, it's a great place to grab a bite to eat any day of the week.
Check out the complete list of all our great dining options below for a unique experience each time you visit!
Whether you just have a day or you're here for a while, there's always something new to experience on the Marketplace. See you on the bricks!