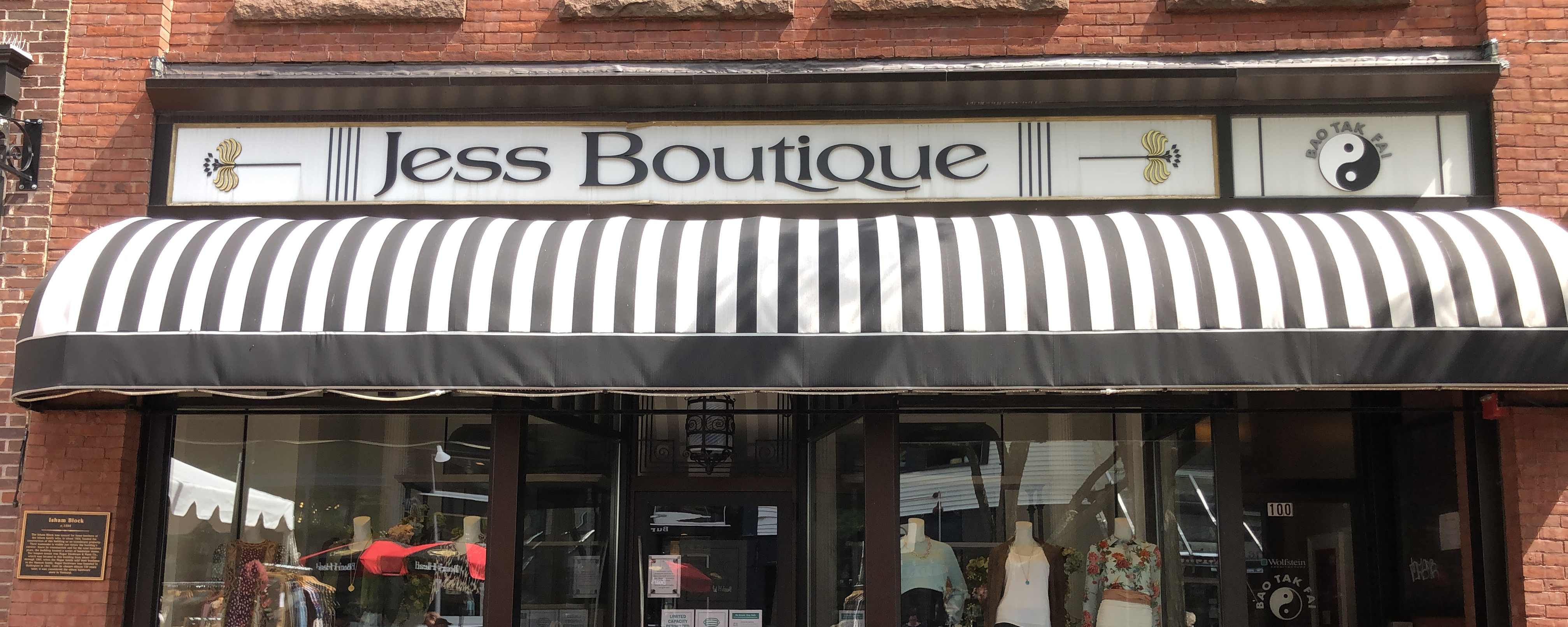 Jess Boutique is a locally owned and operated women's clothing store on Church Street in Burlington, Vermont.
Inspired by the desire to help women feel more confident, Jess Boutique specializes in women's designer clothing, jewelry, and accessories. Jess Boutique's curated product range focuses on style as well as wearability.
Jess Boutique is committed to providing exceptional, personalized service when you walk through our door. Whether you're buying items to freshen up your wardrobe or shopping for a special occasion such as a wedding or prom, stop by Jess Boutique and the expert staff will make sure you find what you need to look and feel your best.
Locally Owned
Woman Owned
Clothing
Curbside Pickup
Women
98 Church Street
Burlington, Vermont 05401
Tuesday:
10:00 am-6:00 pm
Wednesday:
10:00 am-6:00 pm
Thursday:
10:00 am-6:00 pm
Saturday:
10:00 am-6:00 pm