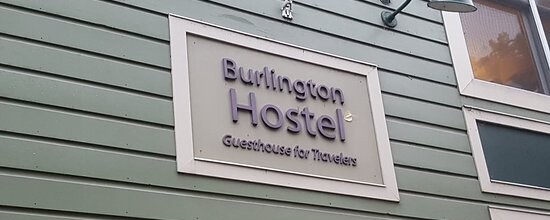 Affordable, community style lodging in Vermont. Burlington Hostel is the only hostel in the Burlington area, and is situated two blocks from Church Street & two blocks from Lake Champlain.
They offer accommodation for the young and older (flash packer) travelers who come to enjoy our geography, climate, culture, cuisine, attractions, or work opportunities, and who are on a budget or simply prefer the clean social multi-cultural hostel accommodations. Other guests include those from out-of-town who may be visiting UVM students, and those attending local workshops & events such as yoga workshops, dance performances, sports events, etc.
Burlington Hostel has an attractive & comfortable atmosphere, friendly, caring & helpful personnel, nearby coffee shops, natural food stores, yoga studios, attractions, events, and numerous transportation options for our guests. The location is ideal for arriving, exploring, and departing guests. All this provides our guests with a pleasant, relaxing, and memorable stay.
53 Main Street, 2nd floor
Burlington, VT 05401
Sunday:
Monday:
Tuesday:
Wednesday:
Thursday:
Friday:
Saturday: